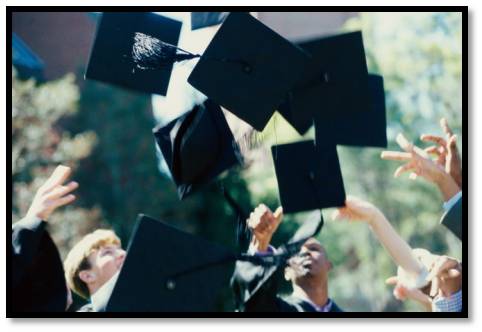 Your Graduate Wants a T-Shirt Quilt!
Your grad has been looking forward to this day for 4 years. They have made new friends and many fond memories.
Help them commemorate all these cherished memories in a custom t-shirt quilt! Your grads are getting excited to start a new chapter in their lives. Give them the graduation gift they will have for years to come!
Quilted Memories™ makes the perfect gift with all those t-shirts they have accumulated throughout the years. Give your grad the gift of a custom t-shirt quilt so they will always remember their favorite high school and college memories. At Quilted Memories™, your t-shirts keep you warm all year long!
*****
Check out all the t-shirt quilts we have made for our happy customers in our Gallery.
Quilted Memories™ is the BEST option for high-quality, custom t-shirt quilts for the best price!
T-shirt quilts make perfect, unique gifts for family and friends. Do you know a recent high school or college graduate? Want to get a jump start on your Christmas gift shopping? Quilted Memories™ has got you covered!
We welcome you to explore our website to find out Our Advantages! Contact Us with any questions you may have. Our quilters have decades of experience sewing custom, handmade quilts! Let us use our passion for sewing & quilting to help give you the gift of a custom t-shirt quilt!
– Click the ORDER NOW! button below for prices and to place your order –